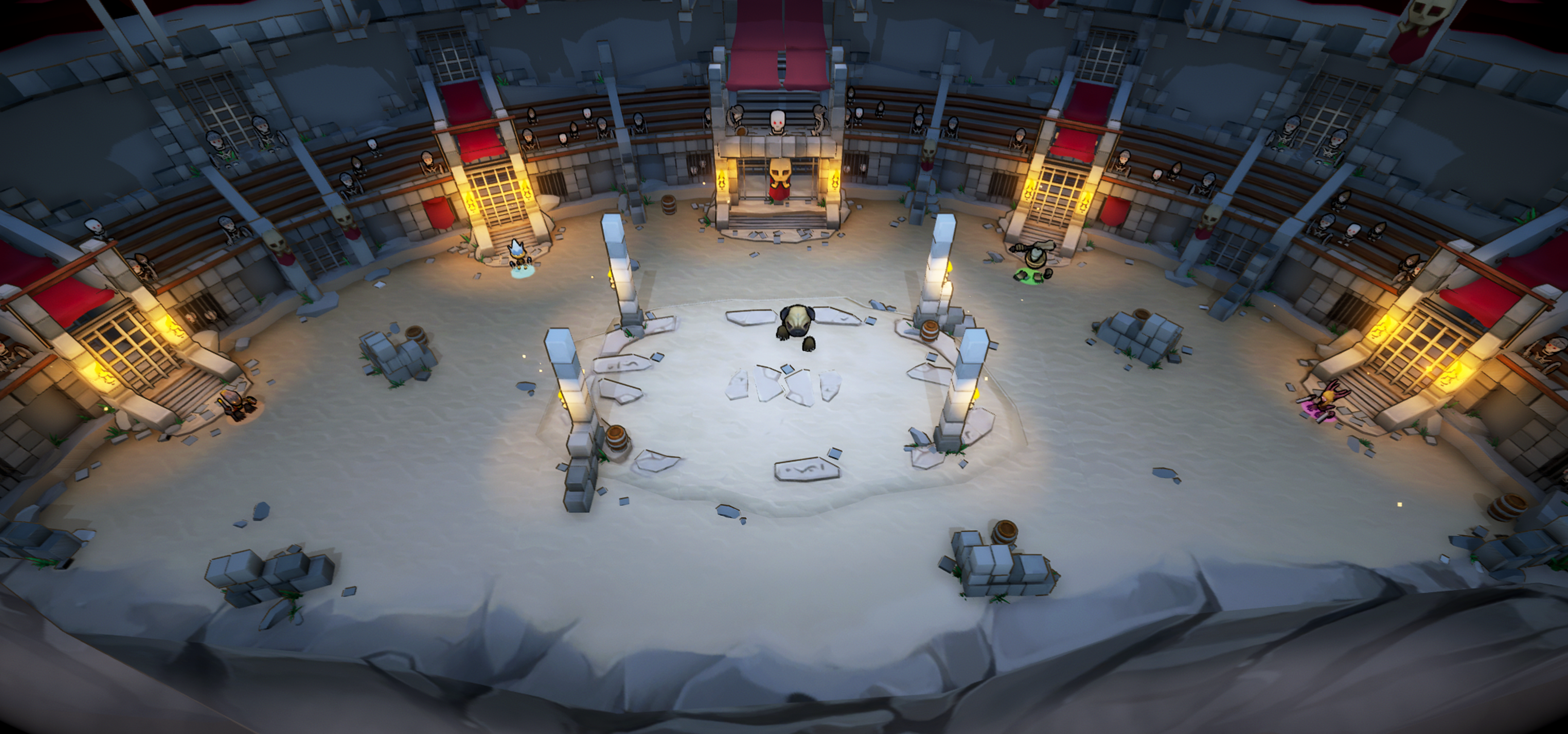 [Group 21] Salty Sands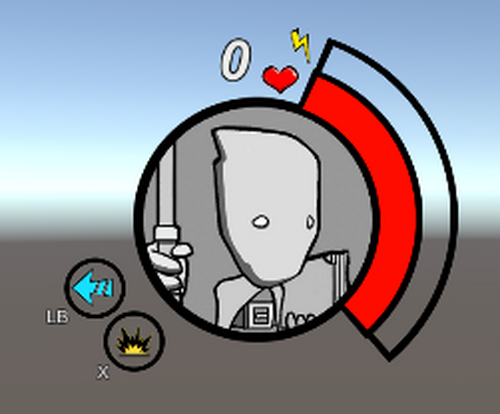 Third and final week of this production sprint.

We've come along far and our game is starting to play nicely. We've added lots of cool new features that make everything more interesting and fun. All of our characters are now animated and have their movement ability implemented. Most have their secondary attack ability implemented as well. Our new player HUD will keep you up to date with everyone's stats, cooldowns and kill count. Lastly, after the game has finished, you should now be able to restart without exiting! Meanwhile, we're working on more user interface features such as the options menu. We're adding in our newly made effects to provide you some eye candy, and our artists are working hard on texturing everything, so in the next sprint, we can get much closer to the final look of the game, as everything right now looks a little greyish... oh and, watch for our terrifying beast that is guarding the center of the arena.
-------------------------------------------------------------------------------------

New additions:
Mechanics:
All characters have their movement ability, most also have their secondary attack ability
Player HUD with status bars, cooldowns and kill count
Restarting the game
A beast in the center guards pickups and will come for anyone's bones (although very much wip)
Damage numbers indicate how much damage attacks do
Option menu to change the volume of the background music
Art:
All characters have their idle, walking, attacking, hurting, dying animations
Some enemies have their walking , attacking, dying animations
A few particle effects are in, such as explosions and torch fire
HUD elements (some placeholders for now)
Textures and more animations being worked on
-------------------------------------------------------------------------------------
Assets used:
Animation:
- Rogue Attack - Rogue Damage - Rogue Death - Rogue Idle - Rogue Walking - Mage Attack - Mage Damage - Mage Death - Mage Idle - Mage Walking - Gunslinger Attack - Gunslinger Walking - Gunslinger Damage - Gunslinger Dying - Tank Attack - Tank Walking - Tank Damage - Tank Dying - Skeleton Walking - Skeleton Attack - Skeleton Dying - Skeleton Archer Walking - Skeleton Archer Attack - Skeleton Archer Dying - Skeleton Knight Walking
Audio:
- Menu background
Material files:
- Rogue Body - Rogue Eyes - Enemy test - Damage orb - Healing orb - Speed orb
FBX files/prefabs:
- Mage - Tank - Rogue - Skeleton - Skeleton Archer - Skeleton Knight - Barrel - Arena Cliff - Arena Collider - Arena Pillar - Arena Tribune - Wall - Wall corner - Wall vertical - Pick ups - Projectile - Beast

Particles:
- Explosion - Torch Flame
Scene:
- Enemy Test Scene - Main Scene - HUD test Scene - Artmaps
Script:
- Gunslinger - Mage - Rogue - Tank - InputManager - KillerMesh - PlayerMain - EnemyMain - EnemyMelee - EnemyRanged - MakeNewWaveData - WaveDataClass - WaveSpawner - CameraMovement - PickUp - PickUpMain - BarrelMain - DamageableObject - GameMain - GUIManager - PlayerSelect - ProjectileMain - SoundManager - PlayerHUD - EndScreen - Options - MidBeast
Texture:
- Rogue body - Rogue Eyes - HUD Elements - Torch Effect - Boom Effect
Assets not mentioned are not used or no longer in use (or I forgot to note them). Temporary assets are also not mentioned
Files
Build_05_22-03-18.zip
35 MB
Mar 22, 2018
Get [Group 21] Salty Sands